MARINE SERVICES
CONVERSION & RETROFIT
Conversion and retrofitting may not be as complex as newbuilding, but still require the same level of diligence and attention to detail because of the need for Class Society approval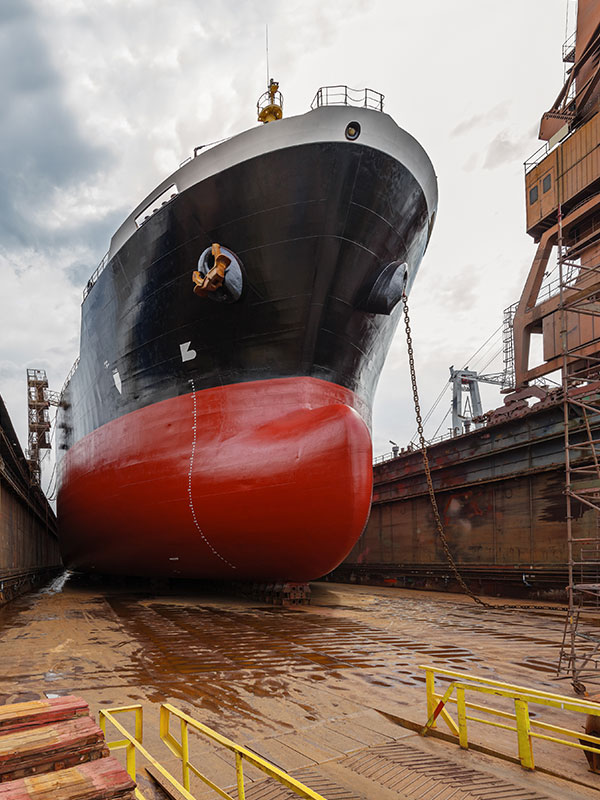 NEW LEASE OF LIFE FOR NON-PERFORMING ASSETS
Supervising and piloting a conversion project or retrofitting initiative require unmatched subject expertise and quality control standards
Whether it is newbuilding, repair, conversion, retrofit, refit or upgrade, Navmar's ability to put together crack teams of qualified experts, engineers, mechanics, technicians and specialist supervisors for any type of project is what keeps us relevant in the Marine Services sector. Conversions are big undertakings requiring considerable investment of time and resources to achieve successful completion, and yet they save the owner a lot of money and require fewer inputs when compared with newbuilding. We provide services that cover the entire span of the conversion process, from cost estimates, shipyard tender to manpower mobilization, equipment sourcing and project management. Conversions have helped many a distressed owner bring out offshore vessels from layup and re-purposing them for use in a different market or industry. Navmar carries out regular market studies to determine where converted ships would be needed and what types of conversion would make such deployment profitable and successful.
Deploying a multi-pronged approach to emissions compliance
With only a few years left for IMO's 2030 decarbonization target, many owners are worried about how to keep their existing fleet from becoming redundant. Retrofitting existing ships to use LNG, hydrogen, methanol, bio-fuels and other alternative energy sources could be a cost-effective answer to a rapidly-approaching deadline. The boxship segment has already taken a lead in changing over to LNG-ready vessels, but the time and cost of such an exercise could prove to be a big headache for small and medium owners.
In the medium term, owners will have to come up with concrete proposals on how to reduce their greenhouse gas emissions and pollution and resort to retrofitting and conversion to align their trading vessels with the changes in market requirements. If shipping has to become carbon neutral by 2050, almost half of today's trading vessels will have to retrofit for clean fuel. Retrofitting offers the possibility to adapt vessels to meet new emission standards and the availability of alternative fuels.
The race to meet IMO's 2030 and 2050 emission targets has already started off the block. At Navmar, we are helping clients make informed decisions about their 2030 compliance with the help of expertise and technical support necessary to embark on cost-effective and timely LNG retrofitting. We are also promoting new alternative fuels and technologies that can help owners achieve their 2030 emission targets, without embarking on a protracted and capital-intensive conversion drive.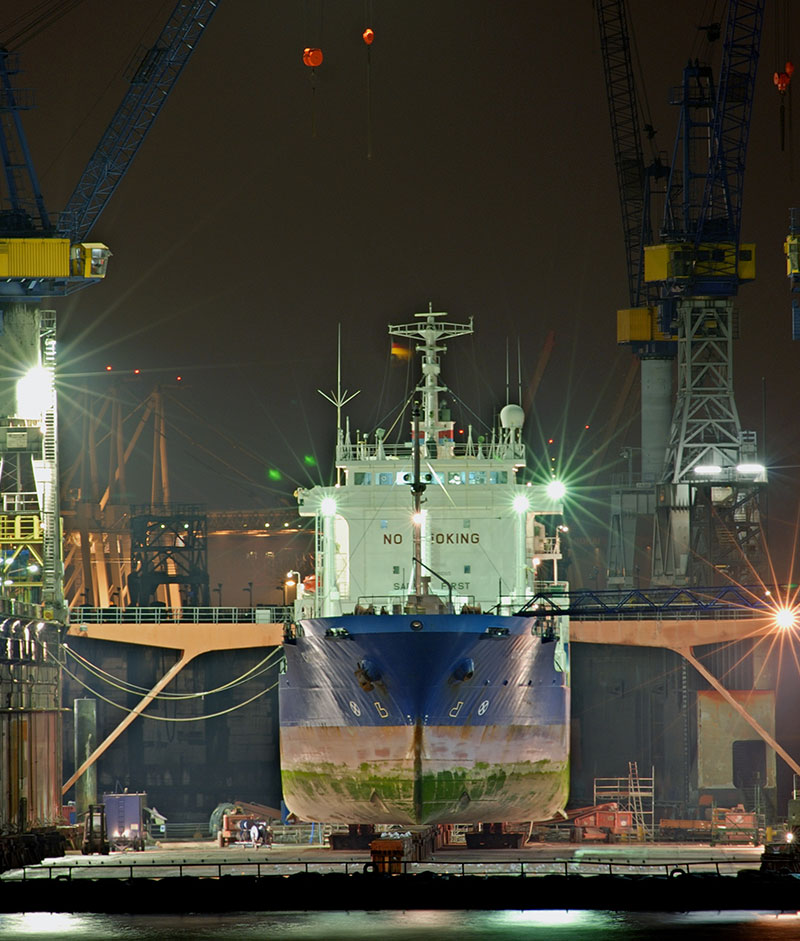 How can we help you? Before we get down to business, how about beginning with a short face-to-face conversation?
Whether you're seeking a quotation, proposal, or simply have an inquiry, we're here to help. Our expert team specializes in providing tailored services for various industries. Drop us a line and one of our experts will promptly respond to discuss your specific needs and provide the perfect solution for your business.