CREWING
SELECTION & RECRUITMENT
Navmar is a full-service crewing agency in Romania, providing seafarer recruitment and placement solutions for maritime fleet operators worldwide. As specialist maritime and marine recruiters in the Romanian market, we can source the best qualified personnel for practically any vessel type, from bulk carriers to offshore supply vessels and heavy-lift cargo ships. Our selection methodology is based on our deep understanding of the safety and efficiency criteria of a trading vessel, which makes it easier to pick and choose only the most qualified seafarers with relevant experience for each available vacancy. We use a comprehensive digital database that not only contains updated records of thousands of seafarers but also reduces the time taken in candidate selection.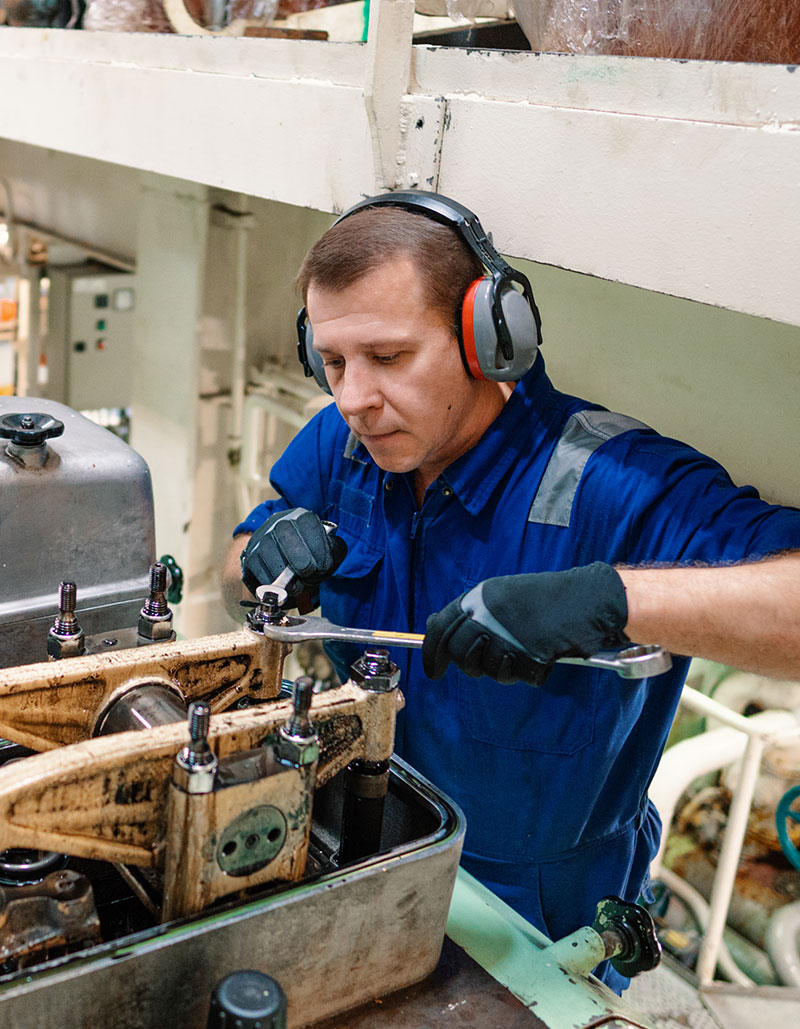 FAST-TRACK VETTING
Finding the right fit for each vacancy on board requires well-oiled recruitment machinery on shore that juggles different roles simultaneously in perfect synchronization. Navmar leverages its market credentials to attract the best talent while using multiple communication channels to send out vacancy feelers and gather candidate responses in the shortest possible time. This allows us to fill up openings that arise unexpectedly and need to be filled within the shortest possible timeframe while, at the same time, assure our clients of a rolling personnel roster that secures with their long-term crew needs. Each recruitment is preceded by a thorough screening process involving background checks, competency verification, performance review, personal interview, and peer group reputation. Personality, aptitude, leadership, and soft skills are all measured during personal interviews. All Top Four officer selectees are interviewed by our senior management to identify management and leadership potential.
How can we help you? Before we get down to business, how about beginning with a short face-to-face conversation?
Whether you're seeking a quotation, proposal, or simply have an inquiry, we're here to help. Our expert team specializes in providing tailored services for various industries. Drop us a line and one of our experts will promptly respond to discuss your specific needs and provide the perfect solution for your business.