COMMERCIAL SERVICES
VOYAGE PLANNING
While safety remains a prime concern, a number of cost and convenience factors drive voyage planning. Effective ship-shore communications can play a role in avoiding accidents and other risks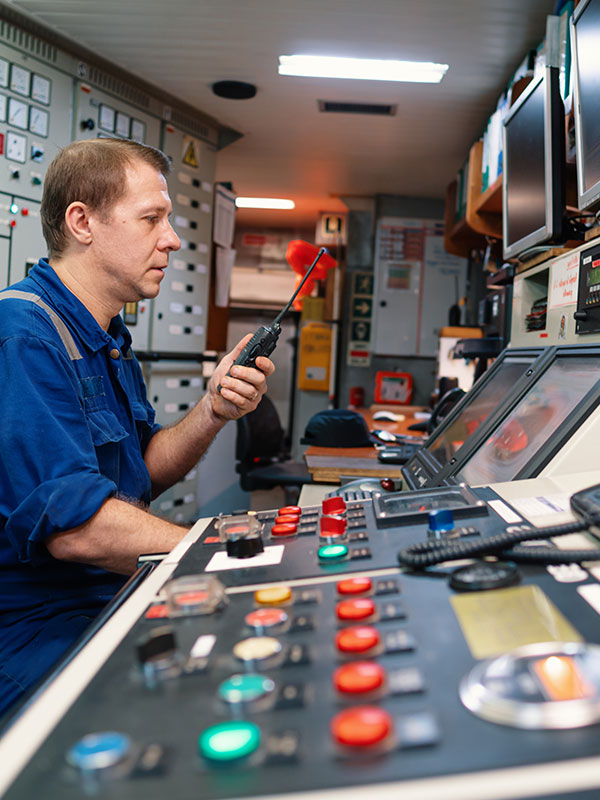 POOR PLANNING ESCALATES RISK EXPOSURE
Navmar champions ship-shore collaboration as well as emerging digital technologies in helping the Master and crew achieve voyage optimisation and cost efficiency
The obligation of seaworthiness is fundamental to contracts of carriage by sea. Owners should note the extent of their contractual obligations in case of accidents taking place on account of human error because, from a legal perspective, sailing with a defective voyage plan means the vessel is deemed unseaworthy. Once the owner assumes responsibility for the cargo as carriers, they are responsible for all acts of the Master and crew done in preparation for, and on commencement of the voyage. Therefore owners must ensure that any discrepancies and flaws in the voyage plan are corrected and updated or run the risk of having their vessel qualify as unseaworthy. The carrier's obligation to exercise due diligence to provide a seaworthy ship before the voyage cannot be underemphasized. Of course, this means that a bulk of the responsibility of such an obligation to charterers and cargo shippers lies with the ship manager who as vessel operator is, in turn, responsible for the actions of the Master and the crew.
Increasing ship-shore information flow to prevent accidents
Technically speaking, the Master is responsible for voyage planning, ensuring that the vessel moves safely from harbor to harbor, berth to berth. The actual duty of passage planning is left to the middle level and senior navigation officer on board, reporting to the Master. Studies reveal that as much as 85% of data and paperwork generated onboard never leaves the ship and owners and managers never have the chance to work with information critical for improving day-to-day performance and efficiency. On the other hand, studies also show that human error is a significant factor in 80% of navigational accidents and that in many cases, those responsible actually had prior information and necessary data that could have helped prevent these accidents. Clearly, a second tier of decision making needs to be in place watching over all the data and onboard decision-making that guide a vessel along its voyage.
At Navmar we are digitizing onboard systems so that ship-to-shore connectivity and real time data exchange can seamlessly connect navigational data, weather reports, port updates, operational systems, fuel use and safety protocol to instill a semblance of predictability in the voyage planning process. Our voyage planning process is a critical component of our risk management strategy. We are already working on a cloud based digital application that analyses this onboard data and enhances our ability to monitor and improve operational behaviours onboard to ensure safer outcomes in every voyage. Faster access to onboard data can also inform efficiency improvement efforts.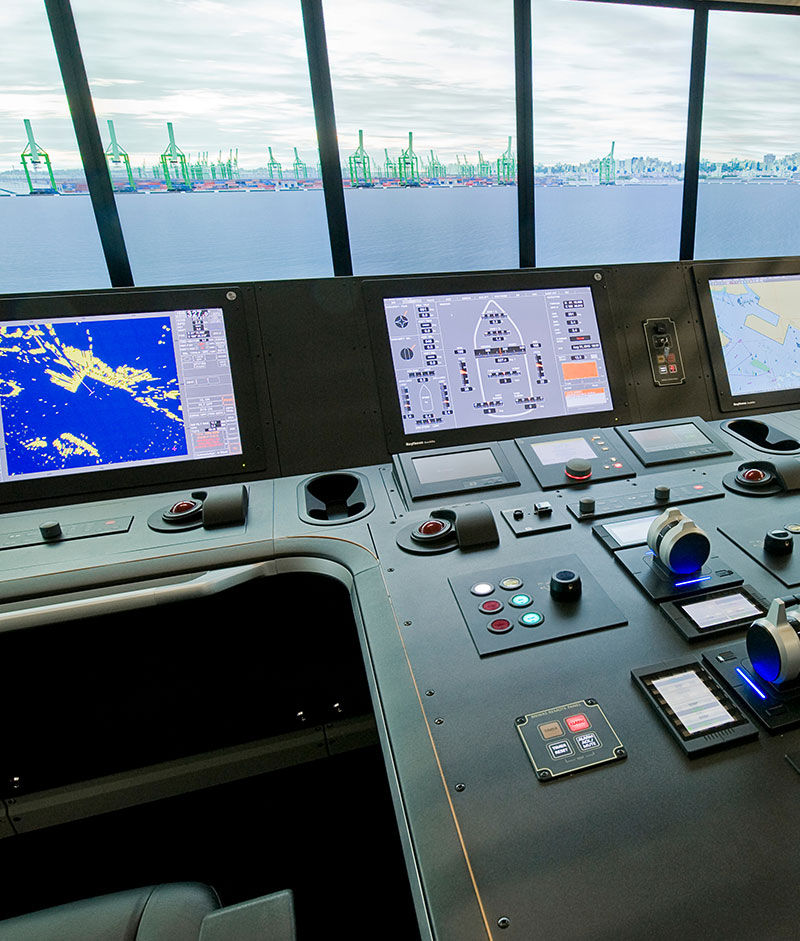 Navmar Shipping & Services
7-7A, Aristide Karatzali Street, Constanta 900746, Romania
Navmar is a proven and trusted name in specialist business services, with a client-centric approach to providing expertise in shipping, marine engineering, construction, and business services. Our unwavering commitment to efficiency, professionalism and client satisfaction drives us to provide bespoke solutions that cater to the unique needs of our clients and the industry at large. We champion clean fuel initiatives in the maritime industry and fully support the 2050 emission targets set forth by IMO.